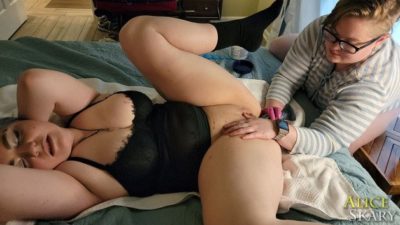 Book a Play Session with Al Skary
Fulfill Your Fantasies with the Dominant Top Goddex of Your Dreams
Want to play with Alice "Al" Skary?
Alice Skary is a nonbinary BDSM/fetish entertainer who identifies as a Dominant top. They genuinely enjoy spending unhurried time facilitating authentic fantasy scenarios with private playmates who have unique fetish needs. 
A lucky submissive could find themselves a nonbinary Goddex to worship and adore or a strong Daddy to take charge of them. An ABDL admirer could find themselves a nurturing caretaker or a stern disciplinarian. A respectful fetishist could find a top who will provide for their fetishes without judgment. And anyone seeking a less hands-on sort of companionship could find a friend or date to escort them politely to events or private retreats. With chemistry, a unique dynamic that suits you can form.
While such fantasies can be prohibitively expensive for some, your Goddex allows some to donate their time on video in exchange for a very reduced booking. Do not hesitate to approach and explore.
Specialties include: Role play, age play, gender exploration, body transformation, hucow training, needle play, staples, medical play, enema & other medical play, Serious Kit & fucking machine play,  fistfucking & extreme size queen training, strap on play & erotic prostate massage… and much more.
Limits include, but are not limited to:  Urethral play, bottoming in any capacity, anything immoral such as non-consenting parties, or involvement or harming of animals or minors.
Ready for a top that can really handle you? 
STEP 1 OF 2:  
Send your application/screening fee (non refundable). US $100 in cryptocurrency Tether to: 36y2Ar2EiEatsbeoXP6AUrF1V6tz7d9d1L
How to buy Tether using Kraken – Coinbase
STEP 2 OF 2:
Write paygoddexalice@gmail.com with a screencap showing proof of sending or your transaction ID of Tether and await the response, which will be an introductory questionnaire and a service price list.
Want to just chat? Text: 1-202-933-9224 for a private conversation any time.